國際藝壇
動向
想知當今世界藝術發展及思潮?請登入以下連結,即可獲知國際藝壇的最新動向。

最新的國際藝壇動向在最上方顯示,請向下或翻頁瀏覽其他國際藝壇動向。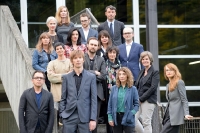 documenta 14 will open in Athens in April 2017 and be inaugurated in Kassel on 10 June 2017
Artistic Director Adam Szymczyk announced documenta 14's twofold structure: In 2017, documenta 14 will establish a second site in Athens, bringing Kassel and the Greek capital onto equal footing as the two locations of the exhibition.


Disobedient Objects, 26 July 2014 - 1 February 2015 @ V&A
The exhibition will examine the powerful role of objects in movements for social change from the late 1970s to now, a time that has brought new technologies and political challenges. On display will be arts of rebellion from around the world including the Ikea stuffed wolf "Lufsig" tossed last December by anti-government protesters at Leung Chun-ying.


http://www.vam.ac.uk/content/exhibitions/disobedient-objects/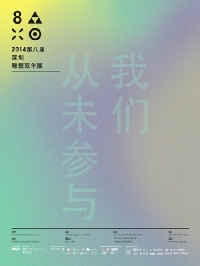 OCAT 深圳館 第八屆深圳雕塑雙年展「我們從未參與」
「社會雕塑」(social sculpture)這一概念,最初由約瑟夫•博伊斯(Joseph Beuys)提出,深圳雕塑雙年展繼續發展這一概念,相信藝術有潛力帶來革命性的變革或對公共領域進行激進的干預。策展人Marko Daniel 是英國泰特現代美術館和泰特英國美術館的公共項目召集人。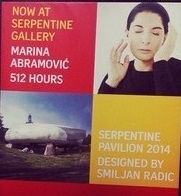 Marina Abramovic: 512 Hours
Marina Abramović will perform in the Serpertine Gallery between 10am to 6pm, 6 days a week. Upon arrival, visitors will leave their baggage behind including watches and mobile phones, participating in the delivery of an unprecedented moment of performance art. "I want to understand how I can be in the present moment, be with the public," said the artist.


http://www.serpentinegalleries.org/exhibitions-events/marina-abramovic-512-hours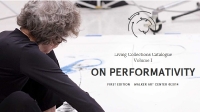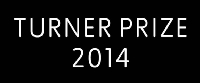 Tate announces Turner Prize nominees
The four nominees for the 30th anniversary edition of the Turner Prize 2014 are Duncan Campbell, Ciara Phillips, James Richards and Tris Vonna-Michell. Three of the four nominees studied at the Glasgow School of Art. The winner of the £25,000 cash prize is due to be announced on 1 December.


http://www.tate.org.uk/whats-on/tate-britain/exhibition/turner-prize-2014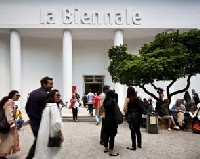 Venice Biennale and fairs move to avoid a clash
The Venice Biennale will open earlier in 2015, with previews for the 56th International Art Exhibition curated by Okwui Enwezor taking place on 6 to 8 May. Art Basel also announced that the 2015 edition of its fair in Basel will be scheduled for 18 to 21 June, and Hong Kong fair will be moved from May to March.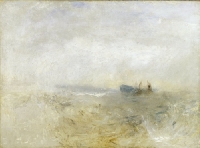 Turner and the Sea @ National Maritime Museum
The exhibition is the first full-scale examination of J.M.W Turner's lifelong fascination with the sea, featuring work borrowed from galleries around the world and including some of Turner's most famous works. It encompasses oils, watercolours, prints and sketches.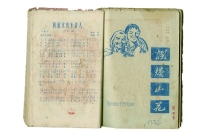 徐冰:回顧展@臺北市立美術館
The exhibition features works by Xu Bing over the past four decades, including woodcuts, drawings and sketches from the 1970 and 1980s, followed by some of his more well-known works, such as Book from the Sky (天書), An Introduction to New English Calligraphy (新英文輸入法入門) and Book from the Ground (地書), as well as large-scale site-specific installations and new works.


http://www.tfam.museum/Exhibition/Exhibition_page.aspx?id=495&ddlLang=zh-tw
[
1
] [
2
] [
3
] [
4
] [
5
] [
6
] [
7
] [
8
] [
9
] [
10
] [
11
] [
12
] [
13
] [
14
] [
15
] [
16
] [
17
] [
18
] [
19
] [
20
] [
21
] [
22
] [
23
] [
24
] [
25
] [
26
]