國際藝壇
動向
想知當今世界藝術發展及思潮?請登入以下連結,即可獲知國際藝壇的最新動向。

最新的國際藝壇動向在最上方顯示,請向下或翻頁瀏覽其他國際藝壇動向。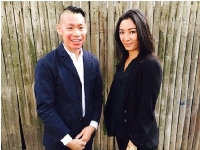 Two young curators Christopher Y. Lew and Mia Locks co-curate the upcoming Whitney Biennial in 2017
Two young curators Christopher Y. Lew and Mia Locks have been appointed to curate the upcoming Whitney Biennial in 2017. The Whitney Museum of American Art takes on an innovative and experimental approach to present a survey of the most recent developments in American art.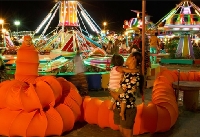 The 8th Asia Pacific Triennial of Contemporary Art (APT8), 21 November 2015 – 10 April 2016
With works by more than 80 emerging and established artists, performers and filmmakers from 25 countries, APT8 examines developments in the contemporary art throughout Asia and the Pacific, exploring how the human form can express cultural, social and political ideas in times of enormous change.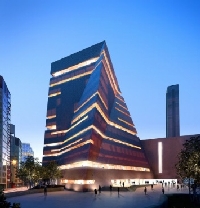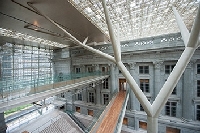 新加坡國家美術館將於2015 年11 月24 日起向公眾開放
The National Gallery Singapore which contains the largest public collection of visual arts from Singapore and Southeast Asia from the 19th century to the present day will open its doors to the public on the 24 November 2015.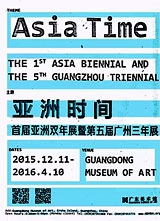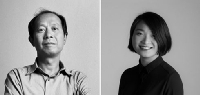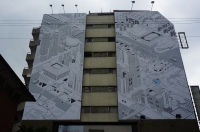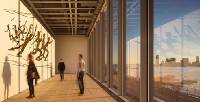 America Is Hard to See @ Whitney Museum of American Art
"The museum's inaugural show in its new building, 'America Is Hard to See', tells a different story of modern and contemporary American art than the lily-white version we're used to" —The New Yorker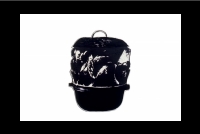 Marcel Broodthaers @ Fridericianum, 17 July to 10 October 2015
On the occasion of the 60th anniversary of documenta, the Fridericianum will present an extensive survey exhibition of works by Marcel Broodthaers, one of the most significant representatives of the art of the 20th and 21st centuries, from all of his creative periods.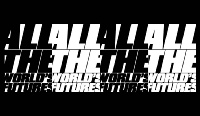 威尼斯雙年展,2015年5月9日至11月22日
The 56th International Art Exhibition titled All the World's Futures, curated by Okwui Enwezor and organized by la Biennale di Venezia chaired by Paolo Baratta, will be open to the public from 9 May at the Arsenale. "136 artists have been summoned, of which 88 for the first time. They come from 53 countries, and many of them from geographical areas that we paradoxically insist on defining as peripheral. Of works on display, 159 are expressly realized for this year edition. This will also help us uncover the latest tendencies regarding the geography and routes taken by contemporary art." - Paolo Baratta


[
1
] [
2
] [
3
] [
4
] [
5
] [
6
] [
7
] [
8
] [
9
] [
10
] [
11
] [
12
] [
13
] [
14
] [
15
] [
16
] [
17
] [
18
] [
19
] [
20
] [
21
] [
22
] [
23
] [
24
] [
25
] [
26
]