Members'
Profiles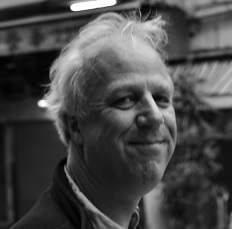 John Batten comments, broadcasts and writes on art, culture, urban planning, heritage and policy issues for Hong Kong newspapers and overseas magazines and is art critic and contributor for the South China Morning Post. He is Organiser of the yearly charity art event, Hong Kong ArtWalk; and, curator of exhibitions in Hong Kong and overseas. A strong advocate for better urban planning and heritage conservation in Hong Kong, he is co-convenor of the Central & Western Concern Group. He is a member of the Arts Advisory Group of the Central Police Station and currently President of AICAHK.


email: batten@netvigator.com
---
Hilary Binks is a free-lance writer and editor specialising in international art and antiques. An MA graduate in French and History from Edinburgh University, before coming to Hong Kong in 1981 she was an editor at Oxford University Press in England. She has been the Hong Kong Contributing Editor for "Asian Art News" and "World Sculpture News" and Hong Kong correspondent for the "Asian Art Newspaper". She has also served as a member of the Academic Advisory Board of the Asia Art Archive. She managed a contemporary Asian art gallery in Hong Kong from 2001-2006. Since 2007 she has been Art & Academic Advisor to Fine Art Asia, the leading annual international fine art fair in Asia.

email: hbinks@orange.fr
---
Johnson Chang Tsong-zung is Curatorial Director of Hanart TZ Gallery, co-founder and Board Director of Asia Art Archive, and research professor at the Visual Culture Research Centre of the China Academy of Art in Hangzhou, Zhejiang province. Chang has also been active as an independent curator for over two decades. International exhibitions curated by Chang include the seminal China's New Art, Post-1989 (international exhibition tour 1993 -1997); the Special Exhibition at the Biennial of Sao Paulo (1994 and 1996), showcasing contemporary Chinese artists; Altra Face, the presentation of Chinese contemporary art at the Centenary Exhibition of the Venice Biennale (1995); and the Hong Kong pavilions at the Biennial of Sao Paulo (1996) and the Venice Biennale (2001), both marking Hong Kong's first official participation in these events; Power of the Word (USA tour 1999-2003) under the auspices of the Independent Curators International, New York; Half a Century of Chinese Woodblock Prints (international tour 1999-2003); Paris Pekin (Paris, 2002), the first major retrospective of Chinese contemporary art in Europe; A Strange Heaven (international tour 2003-present), a survey of Chinese contemporary photography; and Yellow Box (2005), an exhibition investigating new curatorial strategies for traditional ink painting and calligraphy.

email: tzchang@hanart.com
---
Eddie Wai Sum CHEUNG obtained Master of Cultural Studies from The Chinese University of Hong Kong in 2009. He concerns himself with the relationship between contemporary art exhibition and artwork, as well as the problems arising from it. His works allow for a broader scope of interpretation in the discussion of exhibition. Arts criticism is currently the focus of the professional practice of Cheung, who is also an artist and curator, including COLLECTIONS OF TOM, DEBBIE AND HARRY (Tai Kwun, 2018). He received The Award for Young Artist (Arts Criticism) of Hong Kong Arts Development Awards 2016 from Hong Kong Arts Development Council in 2017.



email: imechg@gmail.com
---
David Clarke is Honorary Professor in the Department of Fine Arts, University of Hong Kong, where he has taught since 1986. He has written extensively on both Chinese and Western art and culture, with a primary focus on the twentieth and twenty-first centuries, and he is also active as a photographer and visual artist. He has published two photo books about Hong Kong: Reclaimed Land: Hong Kong in Transition (Hong Kong University Press, 2002) and Hong Kong x 24 x 365: A Year in the Life of a City (Hong Kong University Press, 2007). Amongst his recent publications are Water and Art: A Cross-cultural Study of Water as Subject and Medium in Modern and Contemporary Artistic Practice (Reaktion Books, 2010) and Chinese Art and its Encounter with the World (Hong Kong University Press, 2011).



email: dclarke@hku.hk
---
Valerie C Doran is a critic, curator, and translator specializing in the field of contemporary Asian art with a special interest in cross-cultural currents and comparative art theory. Her involvement in contemporary Chinese art began during the new art movements of the 1980s in Taiwan, where she worked with visual and performance artists. In the early '90s she moved to Hong Kong and joined Hanart TZ Gallery where she served as curatorial manager and was editor for the catalogue of the pioneering exhibition China's New Art, Post-1989, which since has become an important reference work in the field. In 1994 she became affiliated with the Hong Kong-based Asian art magazine Orientations, of which she is currently Contributing Editor. Doran publishes frequently on contemporary Asian art topics and is also active as a curator. She is a founding member of the Hong Kong Independent Curators Association and member of the Composers and Authors Society of Hong Kong (CASH).


email: valeriecdoran@yahoo.com
---
Helen Grace established the MA Programme in Visual Culture Studies at Chinese University of Hong Kong. She has written widely on cinema, photography, contemporary art, new media and cultural studies. She is a Board member of Microwave New Media Art Festival and has served on the Academic Advisory Committee of Hong Kong Art School. She is a practicing artist and new media producer and her most recent exhibition "IPO: Emotional Economies" was held at John Batten Gallery in 2009. Her works are in the collections of the National Gallery of Australia, and state galleries in Australia as well as private collections internationally.

---
Living in Hong Kong since 1981, Gerard Henry is the former chief-editor of the bilingual (French and Chinese) cultural magazine Paroles and also Deputy Director Alliance Francaise de Hong Kong. He has written on China, Hong Kong art and culture and on French visual arts for different exhibition programs and magazines including "China perspectives", "Le Monde diplomatique". Since 1997, he has been the Hong Kong and China correspondent and cultural columnist for Radio Suisse Romande La Premiere in Switzerland and in 2008, he published a book called "Chroniques hongkongaises" at Editions Zoe. He was awarded "Chevalier des Arts et des Lettres" in 1999 by the French Minister of Culture for promoting Cultural exchanges between Chinese and French Communities.

email: g.henry@alliancefrancaise.com.hk
---

Oscar Ho Hing-kay was formerly the Exhibition Director of the Hong Kong Arts Centre and founding Director of the Museum of Contemporary Art in Shanghai. Since the late 1980s, he has curated many local and international exhibitions, including serving as guest curator for the 2nd and 3rd Asian Pacific Triennial, curator for the Asian section of the Container 96 at Copenhagen in 1996, and guest curator for HX Art Festival at Halifax, Canada in 1999. He is also the founder of the Hong Kong chapter of the International Art Critics Association, and a member of the International Committee of documenta 13. Currently he is the Adjunct Associate Professor of the M.A. Programme in Cultural Management at the Chinese University of Hong Kong and he remains active as an independent curator.


email: oscarho@cuhk.edu.hk
---
Yeewan Koon is Associate Professor in the Department of Fine Arts, University of Hong Kong. She teaches courses on Chinese and Japanese art history that touch on themes of cultural crossings, gender, modernity, and social politics. She was a fellow at the Metropolitan Museum of Art before taking up her position at the University of Hong Kong. Her research probes into areas of representation and identity, and marginalized arts and artists.
---
Kwok Ying has been an independent curator curating various international arts exhibitions since 2013. She curated 'Samson Young: Songs for Disaster Relief' in Hong Kong exhibition at the 57th Venice Biennale and LOOK17 International Photography Festival in Liverpool, and co-curated 'Harmonious Society' at Asia Triennial Manchester 2014. In 2014, Kwok co-founded Art Appraisal Club to develop local art discussions and encourage critical thinking in Hong Kong.



---
---
PhD, MPhil (CUHK); MA (Leeds) | Artist of the year, Hong Kong Arts Development Awards 2018. Leung studied Fine Arts and Cultural Studies at the Chinese University and the Leeds University. She was a member of Para/Site Art Space, In-Media (Hong Kong) and Hong Kong Culture Monitor. Her research interests include, among others, art ecology, city space, cultural politics and art labour. Her essays and commentaries have been published in the Hong Kong Economic Journal, InMedia (Hong Kong), City Magazine, Occula etc. She is also a contributor to various Chinese media platforms, including Leap, Art Newspaper (Chinese edition), Artouch and Initium Media. Editorial works include 'Modern Art in a Colony: Narrated' by Hon Chi-fan at the Millennium, 'Odd One In: Hong Kong Diary' by Pak Sheung-cheun, 'QK – Specimen Collection of Chan Yuk Keung', 'The Red Twenty-years of Ricky Yeung Sau-churk', etc. Her latest title 'I Love Art Basel: On Art and Capital' is well received in Hong Kong and Taiwan. She is now a member of the art critic collective Art Appraisal Club. Photo by: Topaz Leung


---
Leung Chin Fung, Jeff, is an independent curator and part-time lecturer. He used to work in exhibition administration at different art institutions and commercial galleries. Jeff currently is engaged in curating exhibitions of Hong Kong Art at various spaces including 'Arte Hiking' (2009) at K11 Art Mall for its inauguration, and the exhibition about community tour 'Sparkle! Neo Travel: Creative and Cultural Docent@ Community' (2017). Besides, he often contributes reviews of exhibitions in Hong Kong.



---
---
Dr. Eva Man is a professor of the Humanities Programme and the Department of Religion and Philosophy of the Hong Kong Baptist University. Her research areas include comparative aesthetics, comparative philosophy, woman studies, feminist philosophy, cultural studies, gender studies, and art and culture. Dr. Man is, at present, the Vice Chair of the Visual Art Committee of the Hong Kong Art Development Council. She contributes to newspapers and hosts a cultural programme on radio. In 2003-04, she won the Fulbright Hong Kong Scholar Program Fellowship Award to do research at the University of California, Berkeley. She became a life fellow of Clare Hall of the University of Cambridge in 2004. In 2009, she was named AMUW Woman Chair Professor of the 100th Anniversary of Marquette University in Milwaukee, Wisconsin, USA.

email: evaman@hkbu.edu.hk
---
Dr. Phoebe Ching Ying Man is a multimedia artist, independent curator and Associate Professor of the School of Creative Media, City University of Hong Kong. She is specializing in socially engaged art and community art. Her animation, videos and installations have been shown at over a hundred and eighty exhibitions and festivals internationally. She was the co-founder of Para/Site Art Space and the Director of Asian Experimental Video Festival in Hong Kong. She has curated Hong Kong experimental videos programs for international films and videos festivals. Man is the Advisor and Grant Examiner of Hong Kong Arts Development Council, Specialist of Hong Kong Council for Accreditation of Academic and Vocational Qualifications and was a member of Curriculum Development Council Committee on Arts Education of Hong Kong Education and Manpower Bureau.
---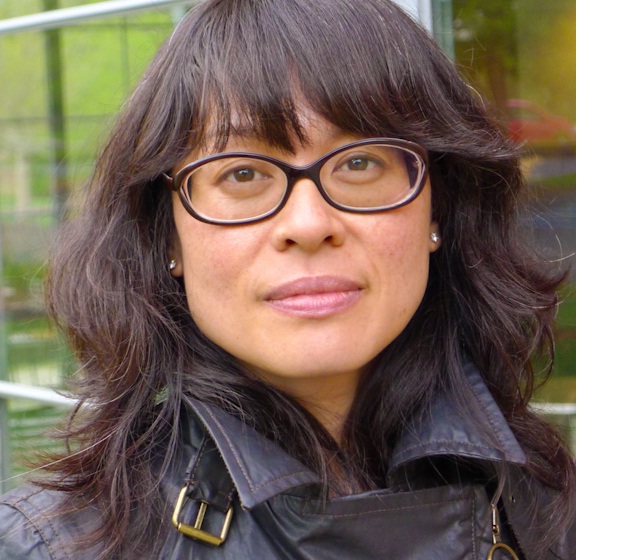 Tina Yee Wan Pang is curator of the M+ Museum of Visual Culture of the West Kowloon Cultural District. She was previously Curator at the Hong Kong University Museum and Art Gallery as well as Honorary Assistant Professor in the Department of Fine Arts. Tina Pang holds an MPhil in Ethnology and Museum Ethnography at St Hilda's, University of Oxford and a BA in Chinese Art and Archaeology from the School of Oriental and African Studies in London. Prior to moving to Hong Kong she worked in New York and Beijing. Her interests are Chinese material culture, contemporary art and curatorial and museum practices. She is current Vice-President of the Oriental Ceramic Society of Hong Kong, and the International Art Critics Association (HK). Her recent writings include articles on collecting in Hong Kong, 17th century Chinese porcelains for the Japanese market, and exhibition reviews of contemporary Chinese art. She is the recipient of the 2010 Asian Cultural Council – Lee Hysan Foundation Fellowship to support her research on current museum and curatorial practices in the U.S.
---
Jonathan Thomson is an Art Historian, Critic and Curator. He is a highly experienced Arts Administrator, a qualified Chartered Accountant, and a widely published Arts Writer. His interests are wide ranging and various, from the beginnings of modernism to contemporary Asian art. He is an expert in arts and cultural policy, strategic planning for the arts sector, curatorial services and collections development.
He holds degrees in Economics and Visual Arts from Australian Universities, and a Master of Philosophy Degree in Art History from the University of Hong Kong. He has held senior management positions with the Australia Council for the Arts, the Hong Kong Arts Development Council, the Hong Kong Academy for Performing Arts, and the Global University Alliance.
He writes extensively on all aspects of the arts and is currently Regional Correspondent for Asian Art News and World Sculpture News. He is the author of "Hong Kong: Culture and Creativity" published in 2006 by the Hong Kong Arts Development Council.

email: thomson@thomsonfineart.com
---
Frank Vigneron received a Ph.D. in Chinese Art History from the Paris VII University, a Ph.D. in Comparative Literature from the Paris IV Sorbonne University and a Doctorate of Fine Arts from the Royal Melbourne Institute of Technology. He joined CUHK in 2004, currently he is Chair & Professor, Department of Fine Arts, teaching courses on the History of Western Art, the theories of Modernism and Postmodernism in art, and Chinese and Western comparative aesthetics. His research focus is on the history of Chinese painting from the 18th century onwards and on different aspects of contemporary Chinese art seen in a global context.

---
Chương-Đài Võ is a Researcher at Asia Art Archive. Her research and curatorial interests include genealogies of the modern and the contemporary; the intertwining of "craft" and "art"; and practices that are ephemeral, multidisciplinary, and collaborative. Her writing can be found in Afterall Journal, Sismographie des luttes (forthcoming from Institut national d'histoire de l'art), Southern Constellations: The Poetics of the Non-Aligned, Taipei Fine Arts Museum's Modern Quarterly, Film in Contemporary Southeast Asia, and Journal of Vietnamese Studies. She was a Mellon Postdoctoral Fellow at Massachusetts Institute of Technology (2010-2012) and a Chercheuse Invitée at Institut national d'histoire de l'art (2019). She is researching the construction of multiple modernisms in Vietnam, 1925-1975.
---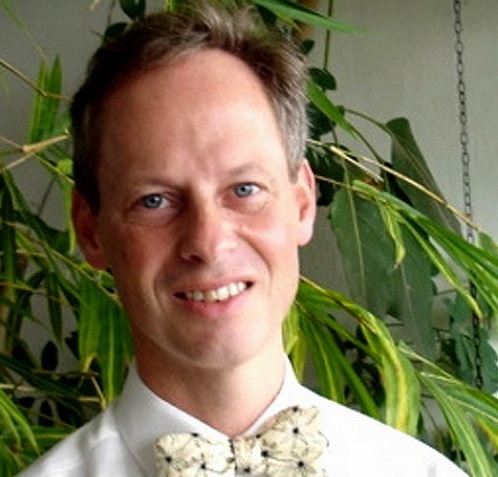 Historian, critic and curator, Wear has spent twenty years working with museums and galleries on contemporary and historical Chinese art and design, focusing on purposes, values and phenomenology. He has also advised local authorities and developers in China and Taiwan on sustainable cultural preservation. From 1989 to 2007 he was Associate Head and Associate Professor at the School of Design of the Hong Kong Polytechnic University, leading the Master in Design, and the Innovation and Design Management concentration of the MBA of the Graduate School of Business. Wear was a Rhodes Scholar at Oxford and Goldsmiths College, London, and has a doctorate in Chinese art. He is a Director of the Asian Art Archive. Since 1989, he has contributed to various publications for Hanart TZ Gallery, Hong Kong. Now based in Shanghai he edits a website on Chinese literati art and design: www.huancuitang.org

email: eric.wear@huancuitang.org
---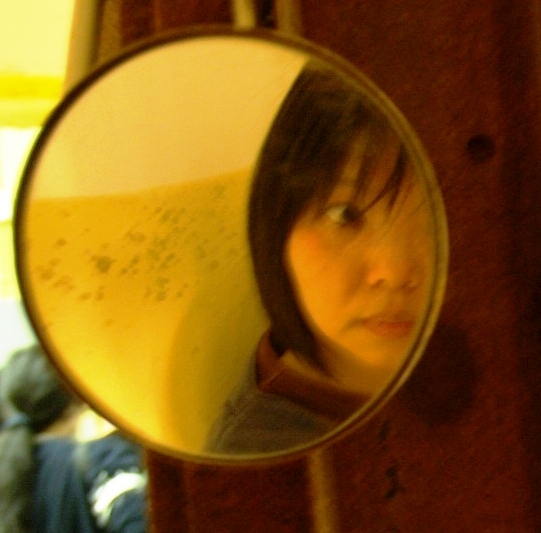 Having studied design and anthropology, Phoebe Wong is a Hong Kong-based culture worker with a special interest in art, design and visual media. More than anything else, she is a culture junkie. Before turning herself into an independent researcher and art writer in 2012, she was the Head of Research+ at Hong Kong-based Asia Art Archive.





---
As a cross-media artist, researcher, curator and writer, wen yau has been concentrating on performance/live art and time-based media in the last few years. Her works often grapple with cultural difference and intimacy in public space. Recent projects include Seeing is Existing (pinhole photographic series, 2008-), cop.ied (cross-media, 2008-), Civil Left/Right (video & performance, 2007-), i-(s wear project (one-to-one performance, 2007-), TengSeWong/Voice-Writer series (media & live art, 2005-), I pledge (not) guilty (live art, 2004-05), etc. Her work has been shown in Hong Kong, Macau, Mainland China (Beijing, Chengdu, Xi'an & Guangzhou), Taiwan, Japan, Korea, Philippines, USA, Sweden, Italy, New Zealand, Bolivia, etc. She is also actively engaged in various creative and arts educational projects and curated "Talkover/Handover" (Hong Kong, 2007), "i-D Generations – Living Art Expo" (Hong Kong, 2005) and "LIVE+MAY" (Hong Kong, 2003). Currently she works as Project Researcher at the Asia Art Archive and contributes to various newspapers and magazines in Hong Kong and Asia. url: www.wenyau.net

---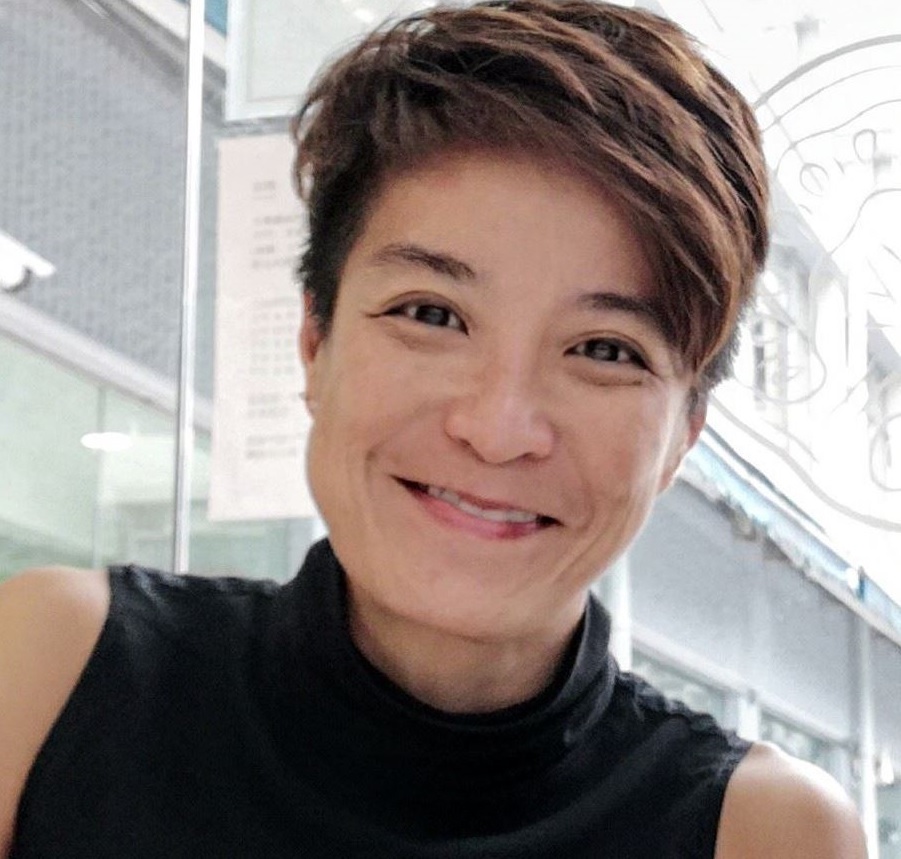 Yang YEUNG is an independent curator, writer and university lecturer. Upon graduating from Yale University with an M.A. in anthropology, she worked as a documentary video director at Radio Television Hong Kong. She graduated in 2004 with a PhD in Intercultural Studies at the Chinese University of Hong Kong. Exhibitions she curated include "in midair, sound works hong kong 2007" (Jun,2007), "Art Responds to 14QK" (Nov 2007), "Nocturne, Alfred Ko solo photography exhibition" (Apr, 2008), and "Around sound art festival" (2009 & 2010). She was also artistic director of "October Contemporary 2009 - Now or Never". She currently teaches Chinese and Western classics at University General Education, the Chinese University of Hong Kong. In 2008, she founded soundpocket (www.soundpocket.org.hk) to promote sound art and its research and education in Hong Kong.

---
---
AICAHK Disclaimer: Members' profiles have been compiled by each individual member.