藝評
---
Antony Gormley - States and Conditions, Hong Kong
約翰百德 (John BATTEN)
at 10:35am on 16th April 2014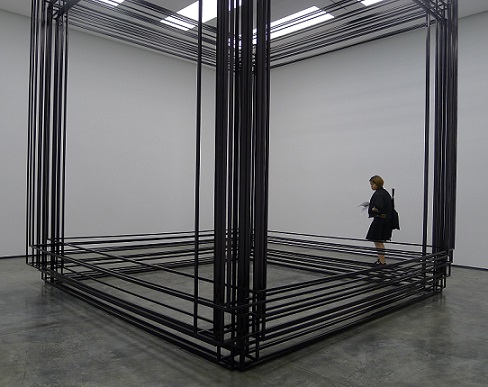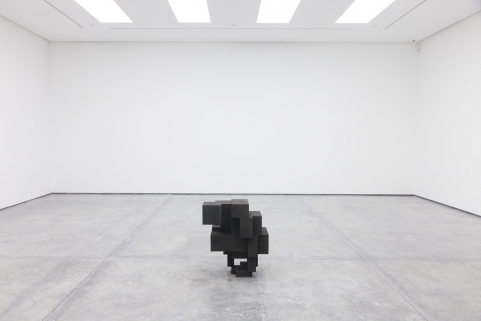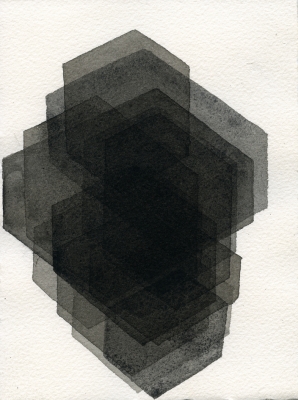 Captions:

1. Antony Gormley, Murmur, 2014, stained stainless steel tube, 20 x 20mm & plastic spigots, 420.5 x 430 x 411cm (detail). Photo: John Batten.

2. Antony Gormley, Form, 2013, cast iron, 73 x 55 x 63cm. Photo: John Batten.

3. Antony Gormley, Stand, 2014, carbon and casein on paper, 19.2 x 14.2cm (unframed)
Photo: White Cube, Hong Kong.

4. Antony Gormley, Strain II, 6mm square section & mild steel bar, 43.8 x 55.8 x 188.4cm. Photo: John Batten.

5. Antony Gormley: three sculptures, installation view. The work is, left to right: Reserve; Gut XIII; Place II. Photo: John Batten.




(原文以英文發表,評論「安東尼‧葛姆雷(Antony Gormley)- 香港:狀態與狀況 」展。)

Antony Gormley's debut exhibition in Hong Kong at White Cube was to also complement a large outdoor display in 31 locations of human fibreglass figures on the ground and hovering atop Central Hong Kong office buildings. Known as Event Horizon, and previously seen in London, São Paulo and New York, it would have perfectly fitted into Hong Kong's jigsaw landscape of blocks-as-buildings and tight skyward spaces.

However, Hong Kong's Event Horizon has been cancelled after a large US investment bank asked its landlord, Hong Kong Land, the major sponsor of the display, to cancel its involvement after a member of the bank's staff recently jumped to his death from Chater House.

Event Horizon focuses the "perceptual limit of our body" and, significantly, involves a street-level pedestrian audience whose own shifting sightlines and horizon viewpoints are integral to this public art project. It is an enormous missed opportunity to not have Gormley, at the height of his artistic power, use Hong Kong's streets as a large outdoor gallery. This cancellation should be reconsidered. It is not a sensitive decision, merely small-minded.

Of course, Gormley's work is not just the depiction of the human form, but as he says, uses "...the abstract measurable languages of construction and ordering, to initiate a conversation about things that are the complete opposite of such ordering. Feelings of psychological instability perhaps, or uncertainty of where a human place might be called home." He deals with bigger philosophical questions than mere physicality – of a type that investment banks, post-2008, could also embrace.

Within the gallery, Gormley intentionally uses the 'empty' exhibition spaces surrounding his sculpture as integral to his own physical interventions. Thus Form, the relatively small blocked sculpture of a bowed figure, singularly occupies an entire large room. Whereas Murmur uses multiple layers of joined steel tubing and incorporates it own empty space in an extrapolated, exploded version of Form.

As Hong Kong currently debates its political future, Gormley's motivation for his own sculpture is applicable. He quotes a question by German artist Joseph Beuys: "What is man? We don't know. We have to make him. What is art? We don't know. We have to make it." Accompanied by a fine catalogue, this is an excellent exhibition.

Exhibition:
'Antony Gormley - States and Conditions, Hong Kong' @ White Cube, Hong Kong


A version of this review was published in the South China Morning Post on 8 April 2014.