藝評
---
A Carefully Sculptured Niche
約翰百德 (John BATTEN)
at 10:46am on 20th January 2012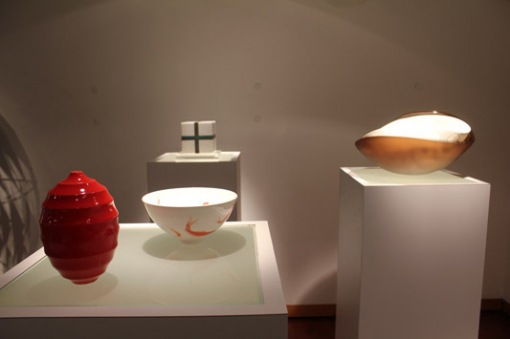 Koru Contemporary Art (Koru) has fine views overlooking the East Lamma Channel, one of the world's busiest shipping lanes of giant container ships, tankers and other boats entering Hong Kong to deliver and collect cargo at its deepwater port. Inside Koru's spacious galleries is a sparkling cavern of 3-dimensional objects, chunky and delicate glass sculpture and substantial work in carved wood, formed stone and cast bronze.
Koru is an unexpected gallery. It contrasts against the often-hazy exterior skyline. It glistens in a post-industrial building. The gallery's contents should answer, decisively, the sceptic's question of, "why are you here?" Located in Hong Kong, an international crossing point, allows any business great opportunities. And Koru, like no other gallery in Hong Kong, exhibits sculpture. Located in Hong Kong, this crossroad to the Americas, China, Europe, the Middle East, Australia and all places in Asia, the gallery has quietly built international contacts with artists, other galleries and collectors around the world.
Koru initially gained its ethos from New Zealand. Koru founders, Mark Joyce from Taranaki, New Zealand and his partner CC, originally from Singapore and a later New Zealand resident, have been living in Hong Kong since the early 1990s and opened Koru Contemporary Art in 2001, exactly ten years ago. This is, as it should be, a time for celebration and anniversary. It is also a huge achievement; as running an art gallery in Hong Kong can be a fraught experience. Koru's considered approach is an example of success different from the stories of other Hong Kong art galleries.