藝評
---
Ivy Ma: Last Year
約翰百德 (John BATTEN)
at 2:23pm on 21st January 2015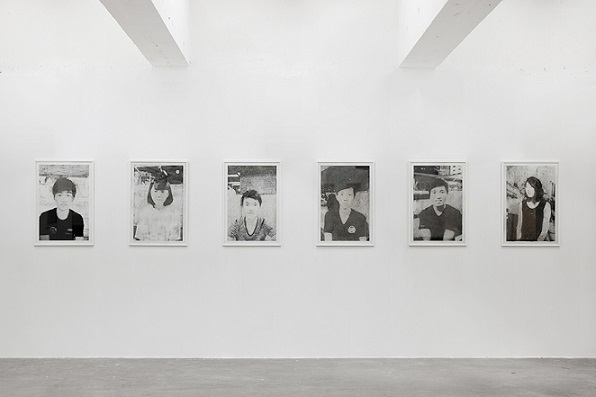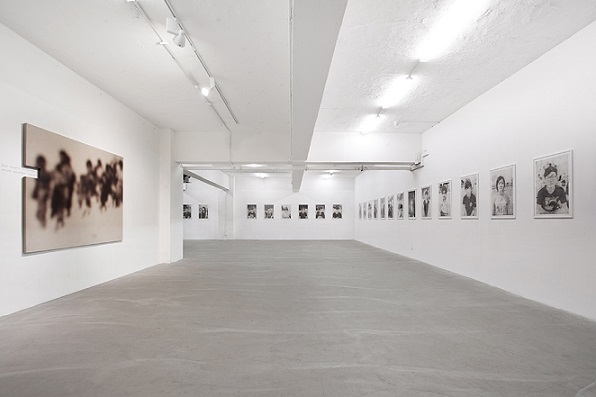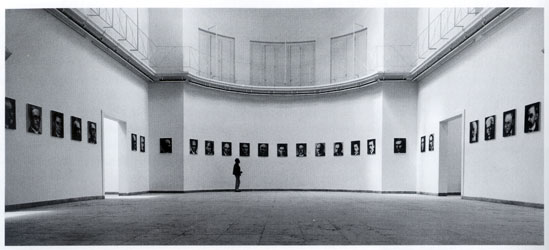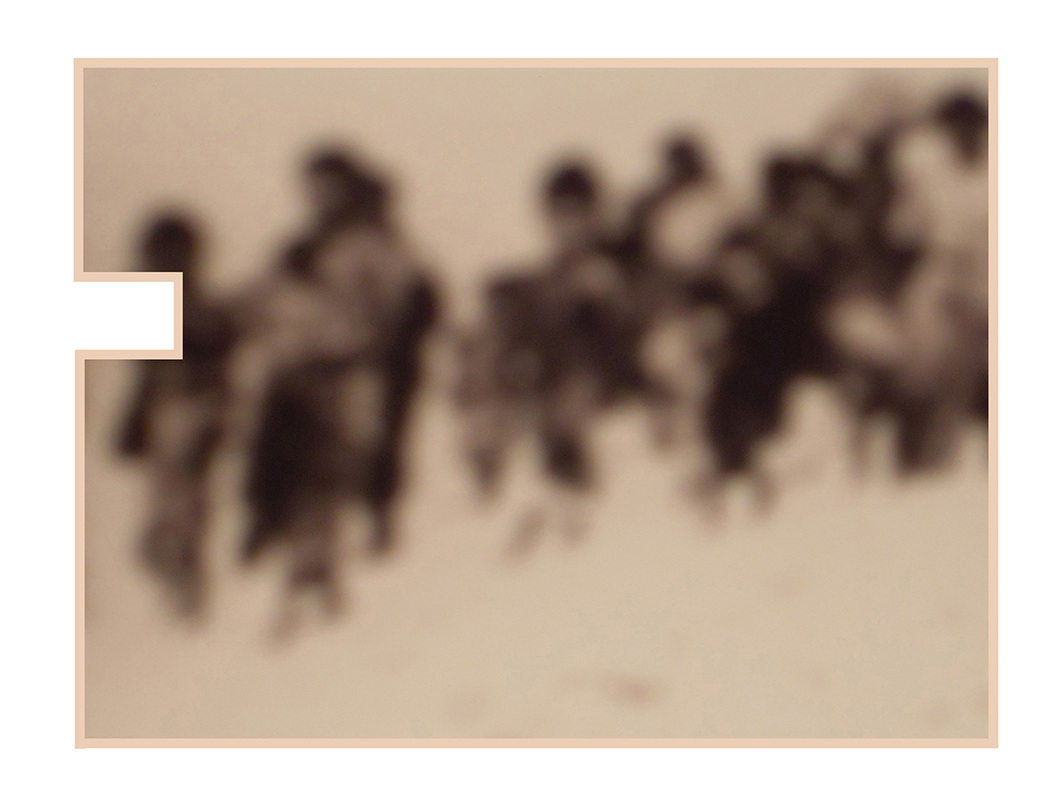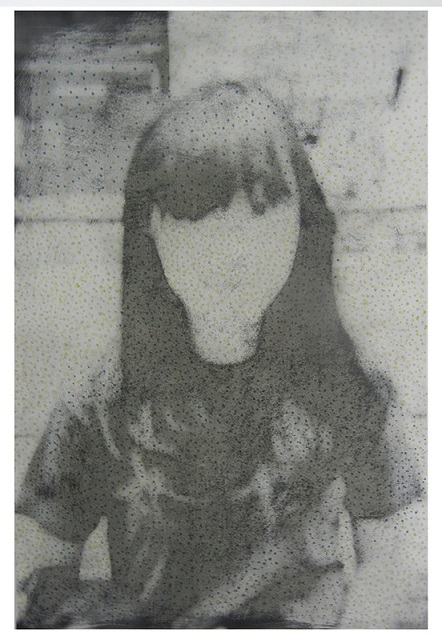 Captions:

1. - 2. Installation views of the exhibition 'Ivy Ma: Last Year'.

3. Gerhard Richter: 48 Portraits, installation view inside German Pavilion, Venice Biannale, 1972.

4. Ivy MA, Leaving, 2014, gold leaf, ink on archival print, 210 x 160 cm (Note: The source image is the re-photograph of a photo shown at Okinawa Prefectural Peace Memorial Museum).

5. Ivy MA, Last Year – 28Nov2014, 2014, ink, pencil on archival print, 70 x 46.5 cm.

All images courtesy of the artist Ivy Ma and Gallery Exit.



(原文以英文發表,評論「馬琼珠 - 去年」展。)

Ivy Ma's Iatest exhibition is dominated by forty half-torso, predominantly black-and-white frontal portraits of young participants from the recent Umbrella Movement protests. The display appears as a straightforward depiction of young people, but its layers of meaning hover between an enigmatic portrayal of recent local history to surveying universal values at times of crisis or pain within an intellectual humanist narrative.

Ma acknowledges her portraits are similarly presented as Gerhard Richter's '48 Portraits' installation of a line of portraits of famous men shown at the 1972 Venice Biennale – a display within the Nazi-designed German Pavilion. Ma's portraits also have a Richter-aesthetic: a homogenous, flat look, but each also has a subtle individuality worked by rubbing the paper's surface and delicate over-painting on the photograph-like prints.

Portraits celebrate, memorialize and commemorate their subject. It is inevitable that Ma's portraits may be immediately seen as a memorial or, pessimistically, an elegy to the young protesters. But, this is too simplistic – and too immediate an interpretation. Time is needed to allow and justify the memorializing of events or people. In an earlier and similar work, Ma presented a selection of death row 'portraits' of condemned inmates in the infamous Khmer Rouge Tuol Sleng prison in Phnom Penh. Instead of reproducing the prisoners' faces, Ma merely depicted the number pinned to their clothes.

It is powerful documentation, allowing the simplicity of the image and time itself to be the arbiter of her own genocide memorial. Her documentation of Umbrella students is similar. The importance of the Umbrella Movement will be judged over time and by future – and youthful - generations; a view supported in a separate, adjacent work with Ma quoting two lines from T.S. Eliot's Four Quartets – his poem of hope during the dark days of the Second World War: "For last year's words belong to last year's language / And next year's words await another voice."

There are no yellow umbrellas in this display – the exhibition just reeks of frozen-in-time youth and raw humanity. It is a meditative observation of Hong Kong's recent, most divergent political protests for generations.


Exhibition
Ivy MA: Last Year @ Gallery Exit

A version of this review was published in the South China Morning Post on 13 January 2015.