藝評
---
Hong Kong Eye in Hong Kong
約翰百德 (John BATTEN)
at 6:22pm on 13th May 2013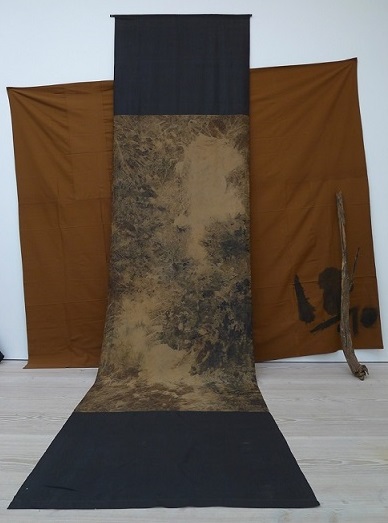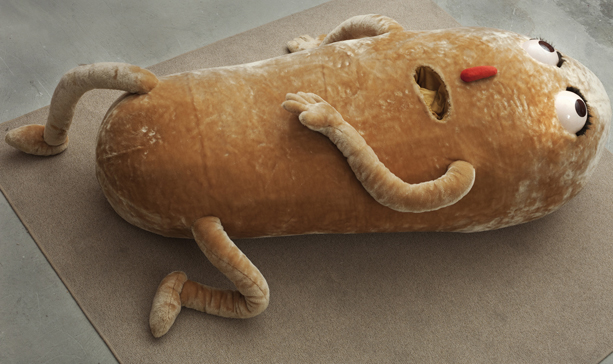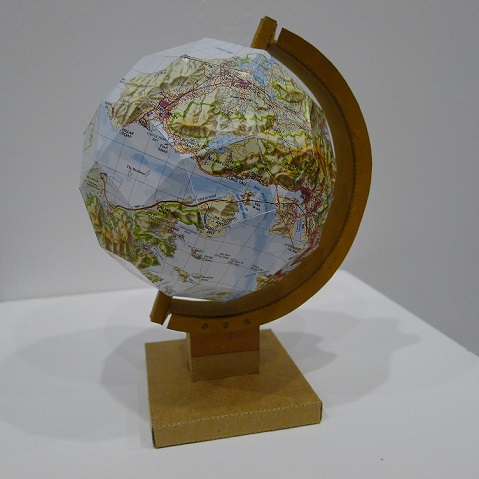 Captions:
1. Otto Li Tin Lun, A Halo of Counting Down. Stainless Steel, 2012. (Photo: John Batten)
2. Leung Kui Ting, Vision: Change No 2. Ink on silk, mixed-media, 2005. (Photo: John Batten)
3. Adrian Wong, In Search of Idiolect IV. Mixed media, dimenions variable, 2012. (Image courtesy of the artist)
4. Kwan Sheung Chi, Hong Kong. Offset print on paper, 2012, 29.7x42cm. (Photo: John Batten)
5. (Foreground) Joao Vasco Piava, Counterpoints. Stainless steel with custom machinery and electronics, 50x100x110 (set of 2 of 5 pieces) (Image courtesy of Saamlung); (Background) Joao Vasco Piava, Exit 4 & 5. Acrylic and offset printing on canvas, 120 x 60 x 2cm. (Image courtesy of Saamlung)



(原文以英文發表,評論Hong Kong Eye 當代藝術展。)

Seen earlier this year at London's Saatchi Gallery, Hong Kong Eye is a survey exhibition of Hong Kong contemporary art showcasing a selection of twenty-four of the city's leading artists. Given more space in this Hong Kong outing, the exhibition spreads itself around the walls of Artistree in Quarry Bay under an even light that unfortunately also dissipates any highlights in the show.
The exhibition beckons engagement but does not satisfactorily reach out to an audience. A survey exhibition should explain. And inform why this art – now - is worthy of our consideration. The choice of chosen artists is opaque and drawn from a larger group of artists selected from those in an accompanying book edited by the curators after personal invitations were sent to a wider range of Hong Kong artists.
Making a final choice for this exhibition would have been difficult. But the exclusion of Lee Kit and Tozer Pak Sheung Chuen appears odd, both whose conceptual work has been highly influential to the current generation of art students and who are Hong Kong's most recent representatives at the Venice Biennial.
Hong Kong Eye presents the formally abstract paintings of Lui Chun Kwong, beautiful contemporary ink paintings of Leung Kui Ting, sensitive ceramics of Fiona Wong Lai Ching and conceptual ideas in the constructed installation and paintings of Joao Vasco Paiva. You get a sense of their artistic power.
Other artists are not so fortunate. The work of Kum Chi Keung, whose exploration of the traditional (and humble) Chinese birdcage and his own sculptural permutations of this form are celebrated. Merely scattered throughout the exhibition, his examples lack cohesive presentation. Likewise, Annie Wan Lai Kuen's ceramic mouldings and slip-work is seen in a solitary wall-based work, entirely unrepresentative of her ironic exploration of text.
Sitting in prominent position are the moving and talking sculptural animatronic constructions of Adrian Wong Ho Yin, drawn from a previous exhibition exploring the use of verbal language. Wong's In Search of Idiolect IV is a large worm-like animal with a mouth covered in comforting brown velour fabric. At intervals, this seemingly cute animal comes to life and wriggles on a fixed spot, emitting grunts and other incomprehensible utterings. Cute and cuddly while lying motionless, it sounds primordial and threatening when alive. Without any accompanying explanatory text, this wriggling verbose animal will be misunderstood unless it is known that Wong has recorded a human conversation and deleted all comprehensible words, leaving just the grunts, "errhs" and "ahs" that we all make when in conversation.
Popular with viewers was Ho Sin Tung's historically researched drawing depicting Hong Kong's demolished hills. Also fascinating was her Discreet Charm of the Proletariat - a large, intricate and subverted painted map of Hong Kong that clearly marked familiar locations intertwined with a twisted personal story of attempts to have a "last lunch" with a former lover. It was a perfectly understandable Hong Kong story.

Ho Sin Tung, Discreet Charm of the Proletariat. Mixed media on canvas, 2009. 91.4 x 152.4cm. (Image courtesy of the artist)

Exhibition:
Hong Kong Eye: Contemporary Hong Kong Art


A version of this review was published in the South China Morning Post, 30 April 2013.