藝評
---
Book Review: Mute Pianos: Forty Years of Paintings by Yeung Tong Lung
敖樹克 (Gerard HENRY)
at 3:34pm on 23rd September 2020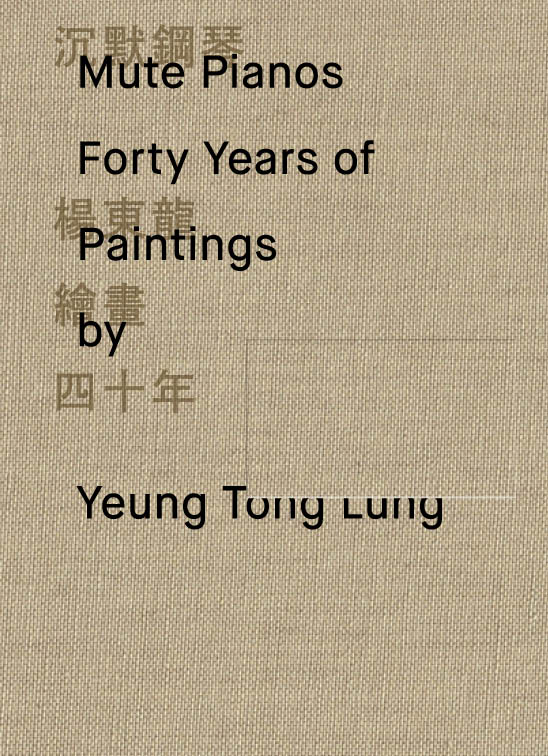 Captions:
1. Yeung Tong Lung, State Theatre Building《皇都戲院商場》
2. Yeung Tong Lung, Sai Wan Estate No. 2《西環村2》
3. Book cover of Mute Pianos: Forty Years of Paintings by Yeung Tong Lung*



(原文以英文發表書評,評論《沉默鋼琴: 楊東龍繪畫四十年》一書。)


Yeung Tong Lung is an admirable chronicler of Hong Kong life. Nothing escapes his gaze: its urban landscapes, its interiors and its inhabitants. When some people use their pen to describe a city and its characters, Yeung Tong Lung uses pencil and brush to create a visual and living chronicle of the city.

His favorite subject is the mundane of the city, that of the underprivileged working classes, its cramped apartments cluttered with linen, furniture, cupboards and objects, its buildings with walls invaded by parasitic plants that conceal the dilapidated facades, his windows of fascinating diversity which open onto tiny overcrowded interiors. He is also a painter of everyday life: he describes his inhabitants in their environment, sometimes with cynicism but always in a very familiar way: the doctor''s clinic, the photo lab, the popular restaurant where people come to drink afternoon tea and where workers come to take their breaks. His portraits are in no way hyper realistic or academic, on the contrary, his characters are very close to us because they are the ones we constantly encounter in our daily lives, in the Hong Kong street, captured in a moment of their lives. You can feel the heat and humidity, the fatigue, sometimes the wait or just boredom. It is the same in its interiors where live whole families occupied with the kitchen, the homework of the children or relaxing at the mahjong. It captures in a natural way and with an apparent simplicity, the soul of this city.

Yeung Tong Lung has maintained a low profile and is rarely seen outside of his studio. Far from all the social hubbub of openings and all the chatter, he devotes himself entirely to his work. Born in 1956 in Fujian, China, he arrived in Hong Kong in 1973, made his first solo exhibition in 1986, earning a living as a mural painter, photographer and film director. An abstract painter moment, he stayed outside the wave of Chinese pop art, realism and hyperrealism, finding his own figurative style: his sense of space allows him to restore interiors and exteriors from totally personal perspectives, its interiors always open onto other openings, doors, windows, reflections in the panes which increase the space and make us penetrate into the heart of the city. It is not a life in pink that he portrays, there is often a good dose of dark humor in his paintings, not lacking tenderness and poetry that come to lighten the harshness and monotony of life.


*The Book Mute Pianos: Forty Years of Paintings by Yeung Tong Lung is published by mccmcreations and University Museum and Art Gallery, The University of Hong Kong, edited by Phoebe Wong.